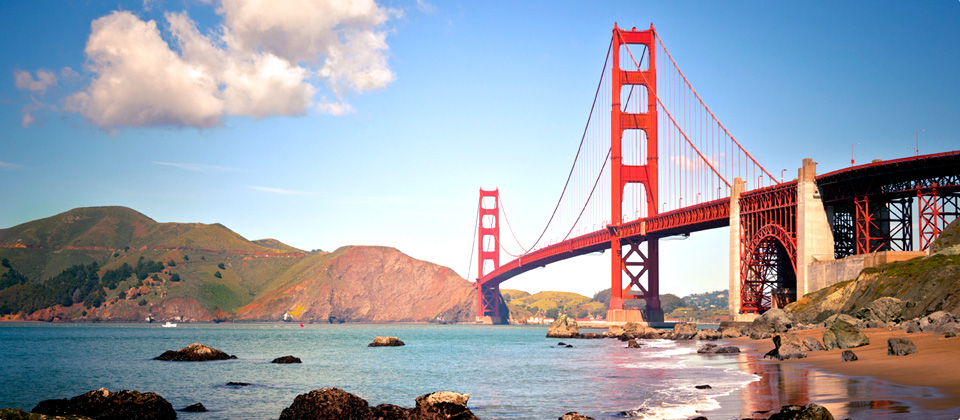 At the mention of San Francisco, what will often come to your mind?  The modern and artistic city surrounded by water? Its summer fogs? The giant International Golden Gate Bridge?
To most visitors, San Francisco still remains as a charming city to visit. Every year, countless visitors come to the city, simply because there are so many attractions there that it is almost impossible to cover them all regardless of how long they stay. Therefore, this article is going to give you an overview of the 5 most notable attractions in San Francisco.
Pier 39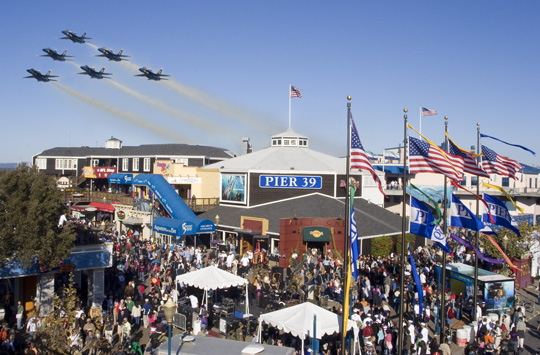 Surrounded by impeccable view of city and bay, Pier 39 is the destination you couldn't take your eyes off. You get to see a crowd of boisterious sea lions which will gather on Pier 39's K-Dock. Also, it provides a picturesque backdrop with the Golden Gate and Bay Bridges, Angel Island and Alcatraz, making it a perfect spot for photographers or photography enthusiasts. Besides, don't forget to pay a visit to the specialty shops for exotic handicrafts such as hand-crafted jewelry, spices and etc.
San Francisco's Chinatown
This is considered to be one of the largest Chinatown outside of Asia. Take your time to wander along the Grant Avenue, from Bush to Broadway. Till date, its authentic customs, languages and cultures still remain untainted by modernity. Noteworthily, the restaurants in San Francisco's Chinatown are even said to be the birthplace of diverse Westernized Chinese cuisine. So, it is definitely the best paradise for food gourmets!
Golden Gate Park
Golden Gate Park, one of the world's largest urban parks, provides visitors with an endless list of attractions, such as conservatory of flowers, de Young Museum, Dutch Windmill, Anglers Lodge, Bird Almanac, and many more. Get ready to plunge yourself into the depth of serenity by taking a stroll in green and appreciating the beauty of the 7,000 types of plants there.

Alcatraz Island
Alcatraz Island, which was named after the Brown Pelican, is a historical site you mustn't miss. The infamous Alcatraz Federal Penitentiary on the island used to be known for housing some most well-known prisoners of America. Besides, the island is also a great attraction to animal lovers with its rich diversity in animal species, such as Heermann's gulls, western gulls, slender salamanders, deer mice, harbor seals and etc.
Fisherman's Wharf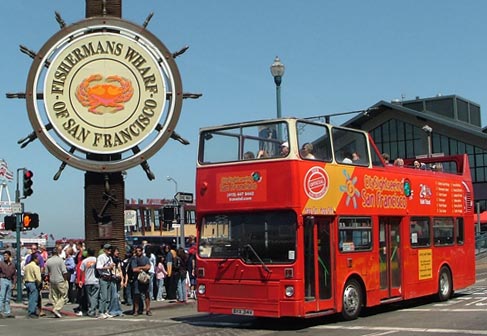 This tourist destination was once seen as the Little Italy of San Francisco because of the alluring setting along the waterfront. You get to tour around the area on cruise to view the magnificent scenery of sunset and views of city. Besides, some other must-visit attractions are the Wax Museum, San Francisco Maritime National Historic Park, the USS Pampanito, Ghirardelli Square, and Hyde Street Pier.
If you plan to visit San Francisco, there are plenty of San Francisco vacation rentals available out there for you to choose. Make sure you get yourself a comfortable lodging, and you'll be ready to set off!